VanDeWalle Architects – Designing Their Own Space
VanDeWalle Architects – Designing Their Own Space
Turning an art gallery to an architecture office with FENIX® Innovative Materials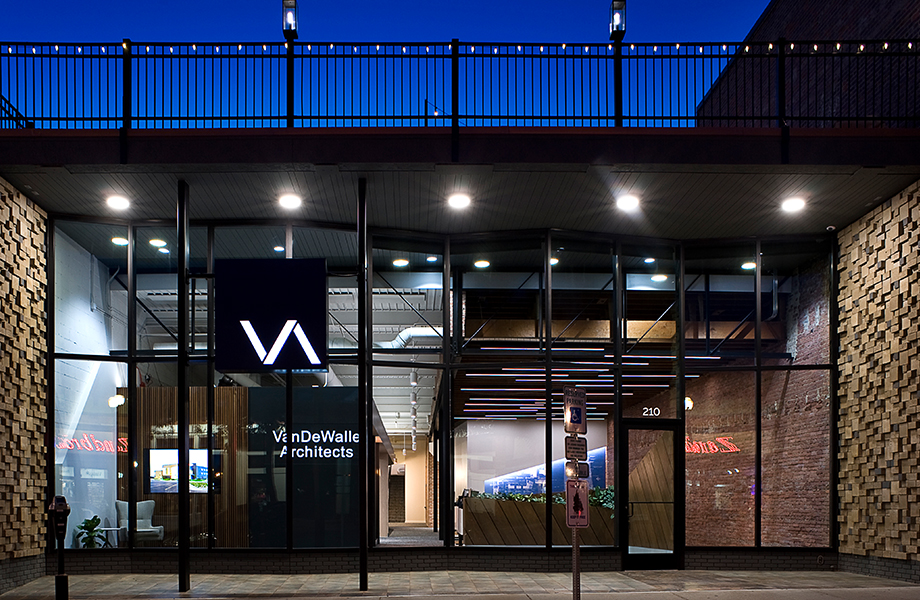 VanDeWalle Architects, a staple of downtown Sioux Falls, South Dakota for nearly fifty years, was bursting at the seams.
"We're maxed out of our space at our current location. With future growth opportunities, we needed to get a bigger space," Katie Krantz, a partner at the firm told the local newspaper in December 2020.
Staying downtown was always a top priority, but little did they know that the solution would be right next door! Their former neighbor, Rehfeld's Art and Framing, moved to a new location, opening up additional square footage for the firm.
But while a solution to their growth was closer than they expected, the challenge of turning a historic art gallery into a functioning architectural office remained.
"The biggest obstacle we needed to overcome were the existing building conditions and adding needed structural supports while maintaining design aesthetic," said Alanna Eggers, Interior Designer at VanDeWalle Architects. "Fortunately, we were able to capitalize on the constraints to add interest and character to the space."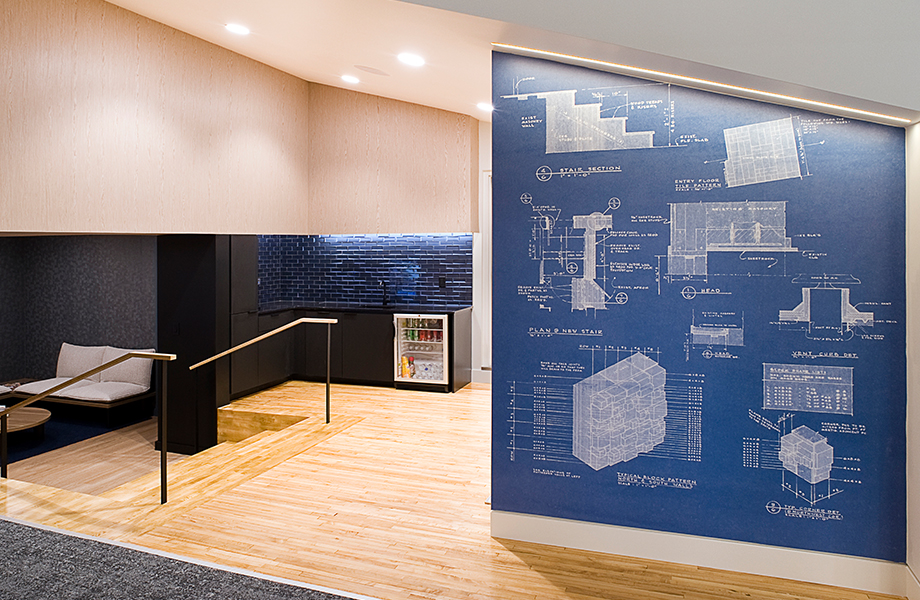 One way VanDeWalle Architects was able to add character to the space was with FENIX® innovative materials.
"Our design team wanted a high-end, fingerprint less, matte surface," Eggers said. "The FENIX material met these qualities while also feeling like velvet."
FENIX Nero Ingo can be found on the cabinet fronts of the customer beverage bar, while Bianco Kos was used in the office storage towers. Eggers feels like the FENIX is a perfect complement to the original wood and brick, as well as newly added modular glass offices.
"FENIX provided us the sleek and clean surface that we were striving to achieve throughout the space," Eggers said. "The material provides a bold statement that blends well with the adjoining finishes and textures."
For more commercial design inspiration, check out our gallery.