Innovative FENIX™ surfaces provide a unique and inspiring space for the EVAH Corp team
Innovative FENIX™ surfaces provide a unique and inspiring space for the EVAH Corp team
A Linebox Studio project
EVAH Corp, a Canadian biotech company specializing in developing animal health technologies, commissioned design firm Linebox Studio to create a unique space for partners and management to meet and entertain clients in Montreal.
Linebox's mission was to design a functional space that reflects the company's unique identity and goes beyond a simple workspace to become a destination.
A great deal of EVAH's research takes place in laboratories, and Linebox Studio drew inspiration from the world of labs to design its new office space; at the same time, its design respects the nature of the existing building and contrasts and blends the old and the new. The space's unique and inspiring look comes from the perfect mix of the century-old industrial building's rougher side and the smooth and clean look achieved with FENIX™ materials.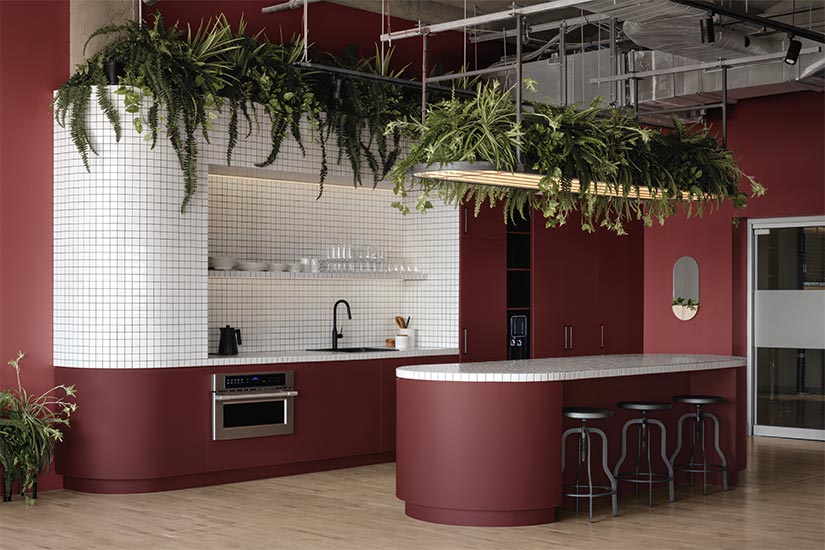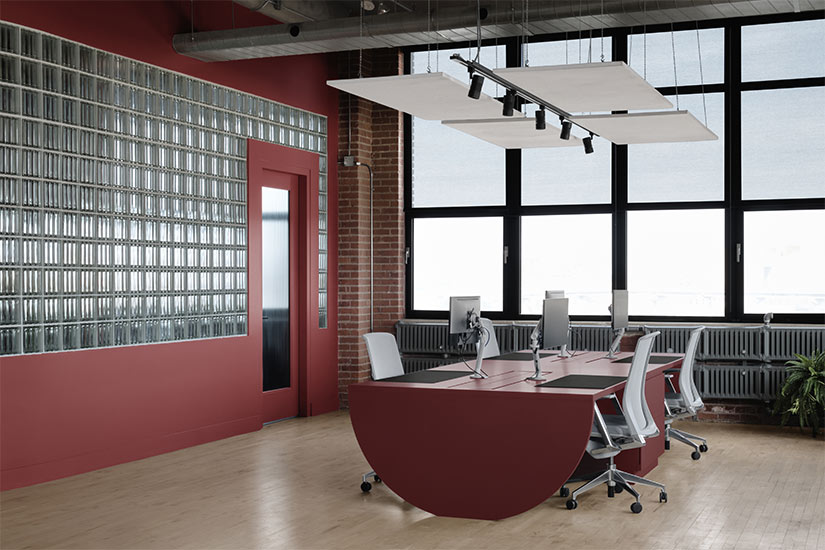 "FENIX™ Rosso Jaipur was an obvious choice for this project. This product blends perfectly with the building's rough and raw materials, while also invoking a sleek laboratory environment, to which it adds a warm, more modern touch to the office space, thanks to its satin finish and velvety hand feel," says Linebox Studio Designer Renaud Balandras.
FENIX™ Rosso Jaipur was used for all the cabinetry elements, including the workstations, kitchen countertops, closets, and the office supplies storage unit. FENIX™ surfaces recreate the essence of the laboratory environment to deliver comfortable, durable, and pleasant-to-the-touch workstations.
"FENIX™ Rosso Jaipur contributed in large part to the project's success. Not only do the surface's colour and softness contrast with those of the building, but they also complement the design's lines and curves. Furthermore, its satin finish and soft hand feel lend a whole new dimension to the design," says Designer Renaud Balandras.
Photo credit: Alex Lesage