INTENSIONdesign – Company Headquarters
INTENSIONdesign – Company Headquarters
Capturing the "Warmer Industrial" Vibe of Los Angeles with FENIX® Innovative Materials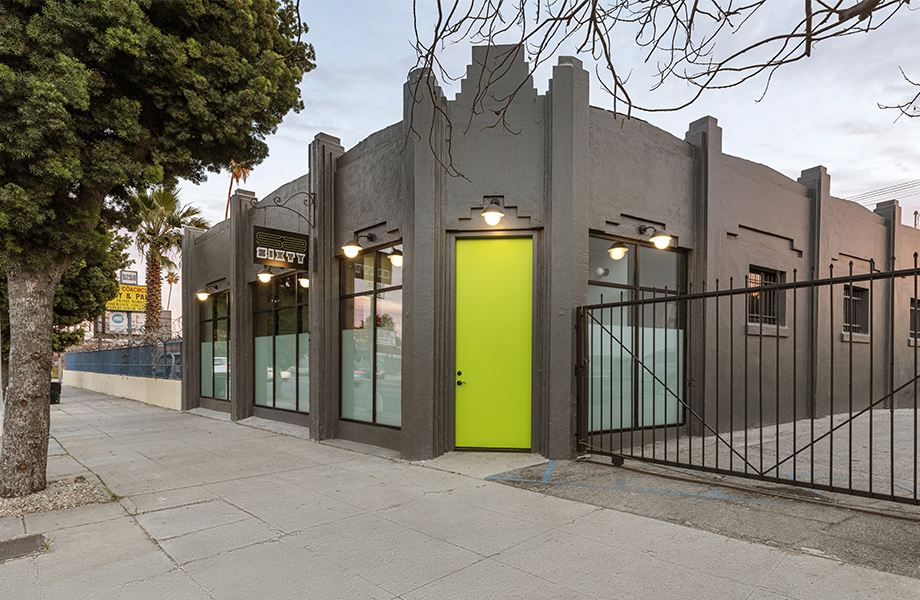 If you're driving through the up-and-coming Pico/Fairfax area in West Los Angeles, it's hard not to notice the bright green door of INTENSIONdesign.

"We didn't want to put a big sign up that would detract from the cultural aspects of the neighborhood, so we leaned into our business colors," explained Brenda Bobillo, COO and Lead Designer at INTENSIONdesign. "We just tell people to look for the green door and you'll know you've found us."

While the color of a door may be a minor detail to some, it showcases how much thought Bobillo and her team put into every detail of this remodel that they would call their own. They wanted to keep the cultural charm of the building's exterior but modernize the interior to design the perfect new headquarters for the growing design + build firm.

As such, on the other side of that green door, you're greeted by an entryway featuring a bench and some artwork painted by Bobillo.

And then, there's the portal…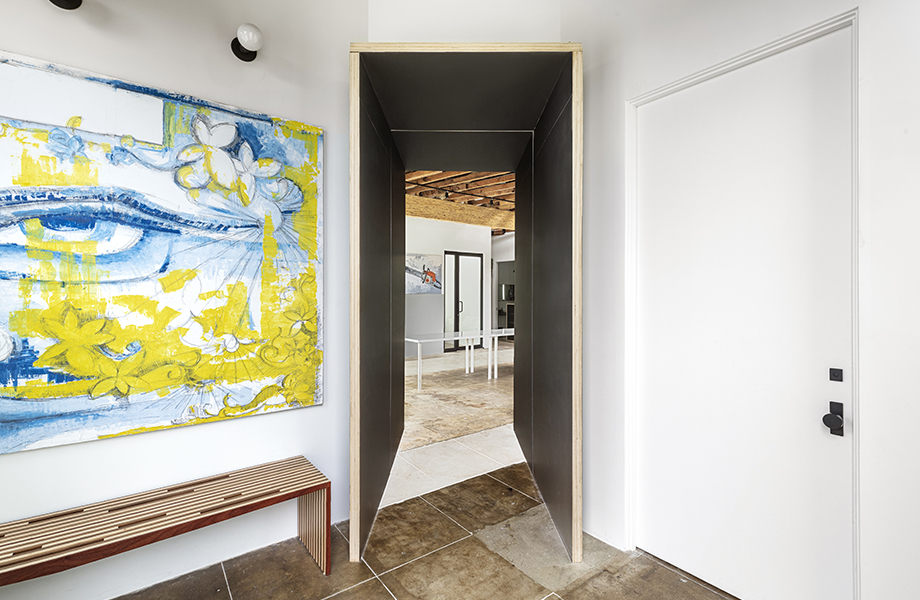 Bobillo describes the walkway between the entrance and the main working area as "the threshold to pass into the new space."

"Coming in from the craziness of the city, you have this moment of peace that transitions you into your workday," Bobillo said.

To enhance that moment of peace, the plywood walkway structure is covered with FENIX NTM in Nero Ingo.

"We play a lot with the balance of soft and more modern colors, such as the exposed plywood edges with the FENIX," Bobillo said "We love FENIX because it is a really nice, matte, soft-touch surface."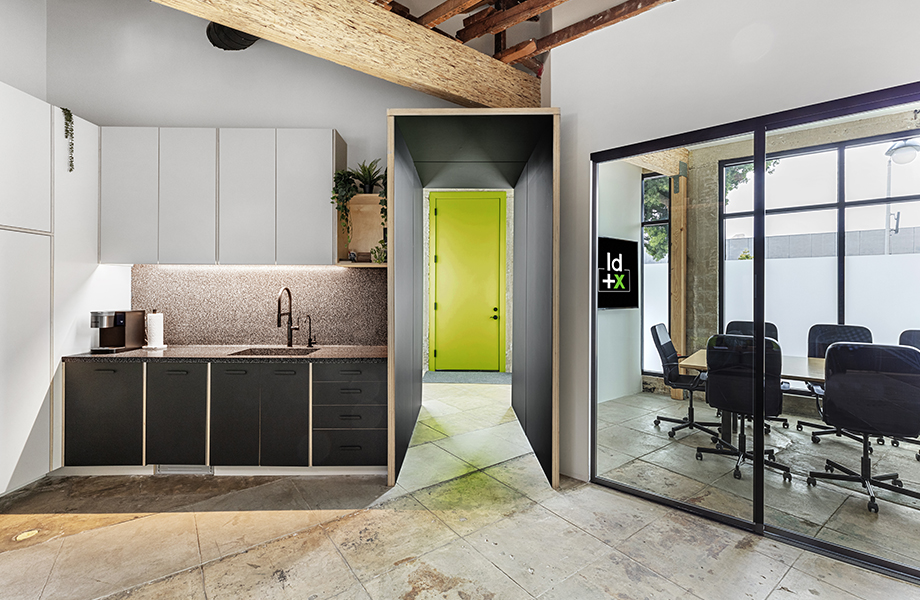 On the other side of the walkway, in the main working area, you continue to see a mix of materials that offers INTENSIONdesign's take on "warmer industrial" to match the vibe of Los Angeles.

In gutting the whole interior and exposing the building's envelope throughout, the team discovered an opportunity to really play with textures to create a more modern layout.

"The whole goal of leaving the exposed edges and beams was because of the rich texture the wood offers," Bobillo explained. "It is so strong that we played with combining various materials to create a more playful environment. It's not very minimalistic, but we really think it captures the identity of Los Angeles."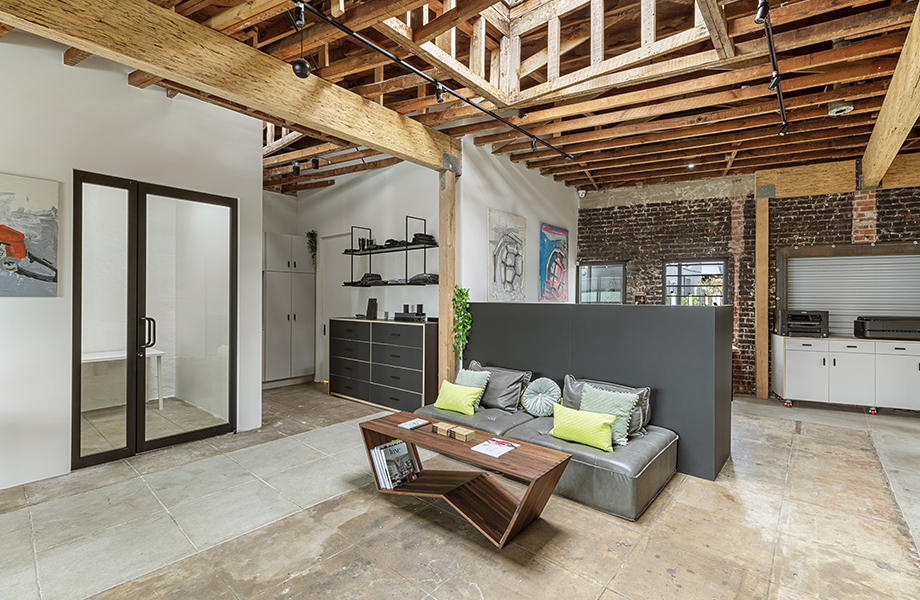 Throughout the entire office, FENIX NTM® (in both Nero Ingo and Grigio Efeso) plays nicely with exposed wood beams and brick walls. Bobillo specified FENIX for cabinets fronts, desk partitions, and of course, the walkway in the front.

"We are really a fan of FENIX and we're starting to use it to replace other materials in newer projects," Bobillo said.

Bobillo is sharing her love of FENIX® innovative materials with others in the Los Angeles design + build community as well.

"The building is really more than we need for our headquarters, so it doubles as a co-working space for an audio/visual company, an HVAC group, and general contractors," Bobillo said. "It's offering such incredible collaboration opportunities to work with and learn from each other.
For more commercial design inspiration, check out our gallery.