Optical Stores by Shoppers Drug Mart and TUX Creative, Inc.
Optical Stores by Shoppers Drug Mart and TUX Creative, Inc.
As Shoppers Drug Mart piloted two new optical stores, FENIX NTM® allowed the new product offerings to be showcased in the best light.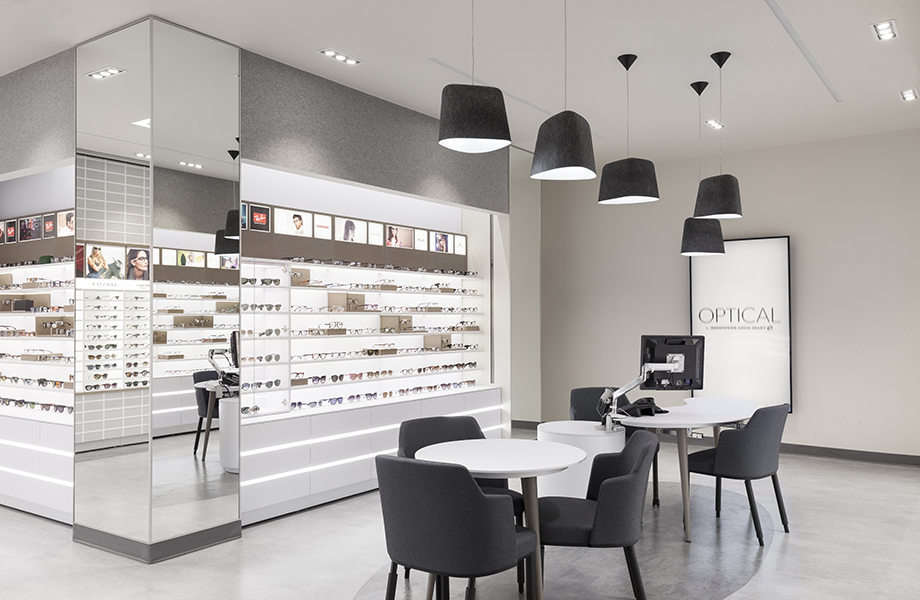 Using its well-established notoriety in healthcare through its pharmacies and more recently, in beauty and fashion through its Beauty Boutique, Shoppers Drug Mart in Canada wished to develop a new offering: eye care and eyewear.
In order to establish its place in the market and develop two new pilot stores, Shoppers Drug Mart turned to the design services of TUX Creative, Inc.
"The overall design intent was aimed at both brand chasers and deal chasers, therefore focusing on the fashion and style aspect of purchasing a pair of lenses, while expressing a sense of professionalism and clinical sobriety," said Sarah Tu, senior environmental & experiential designer at TUX. "Many questions arose, from how to express high quality service through design to how to differentiate Shoppers Drug Mart Optical from existing optical stores."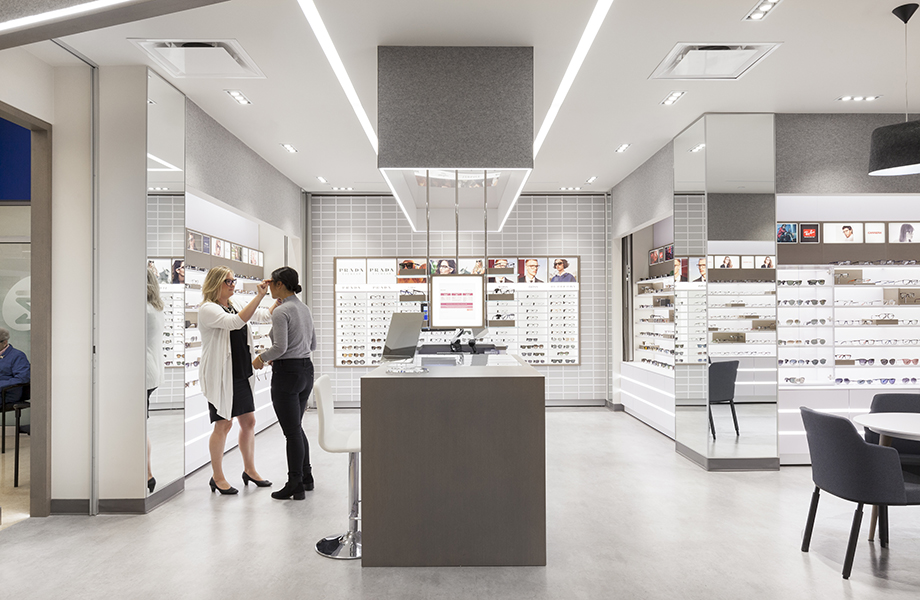 To answer those questions, TUX Creative turned to FENIX NTM® for a number of applications throughout the store. FENIX NTM Bianco Kos was used for shelving, drawer fronts, counter tops and custom-designed tables, while FENIX NTM Grigio Efeso was used as a wall application for the luxury designer collections.
"The quality of the matte finish and the color core options were ideal for retail display design and production, as well as its ease of maintenance and cleaning up in a high traffic usage with visitors trying on multiple pairs of glasses," Tu said.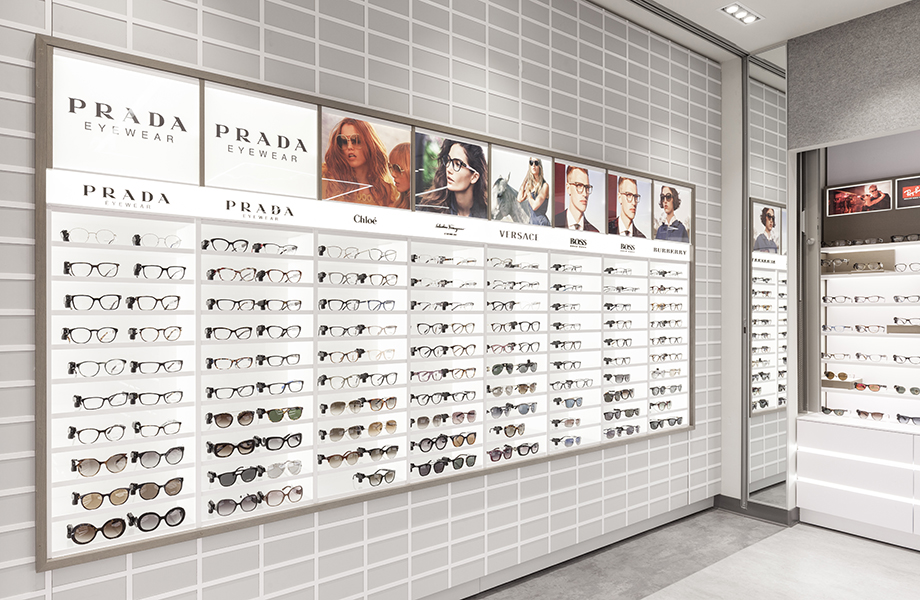 Elsewhere, the injection of wood and felt creates a warm and inviting environment, while the use of neutral colors and the integration of clear-edged LED lighting details infuse a sense of a technological and clinical sophistication. Moreover, the use of high-tech ultra-matte finishes for the millwork and the integration of floor-to-ceiling mirrors gives a contemporary and premium feel.
Finally, details such as the custom-design shelving system and the integrated lens stoppers render the merchandising display clean, upscale, modular, and efficient at the same time.
All in all, the design was developed to pique shoppers' curiosity through a quick and easy comprehension of the product offering and to give great visibility to the Optical department within the overall environment of the store, creating a well-defined and differentiated "shop within a shop."
For more commercial design inspiration, check out our gallery.