Campervan Cabinets by Texino
Campervan Cabinets by Texino
Hitting the road has never been as stylish as it is with FENIX cabinets in these campervans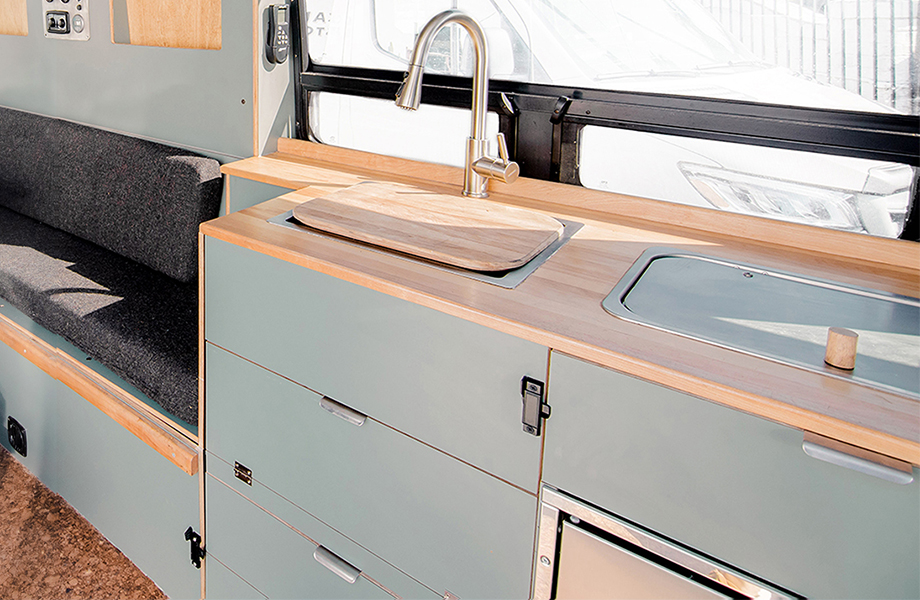 Get outside. Never have those words been truer than in the year 2020, when the Covid-19 pandemic restricted movement across the world. Fortunately for those who are consumed by wanderlust, there is Texino, a Los Angeles-based company that builds, sells, and rents campervans. Texino's website boldly states, "We build thoughtful, innovative products intended to help more people get outside."
Of course, the advantage of having a campervan is that it offers you a hybrid experience – you can enjoy all the perks of nature while having the mobility to get around more quickly (and have a roof over your head for those not-so-great weather days).
To ensure the "inside" experience matches the outside experience, Texino turned to FENIX® innovative materials for interior design.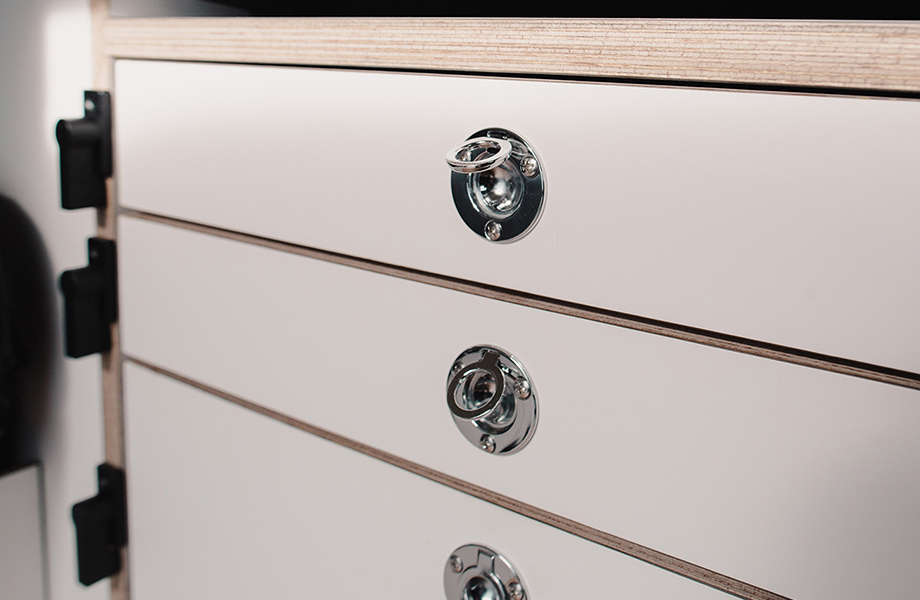 Texino uses FENIX NTM in Grigio Efeso, Bianco Malè, Grigio Bromo, and Verde Comodoro for the facing of the cabinets in various models of its campervans. It is paired with marine ply and stainless steel to complete the look.
"We create custom campervans, which need to be both durable and functional," they said. "We've found that the FENIX provides us with great color options and is more durable than other competitive options."
FENIX materials are highly resistant to scratches, abrasion, dry heat, acid-based solvents and household reagents, making it a preferred material for the high-demand rental campervans as well.
For more commercial design inspiration, check out our gallery.