Studio KKChong and Yen Chee Design
A new studio for art, architecture and jewelry design finds a durable, cleanable surface with FENIX® innovative materials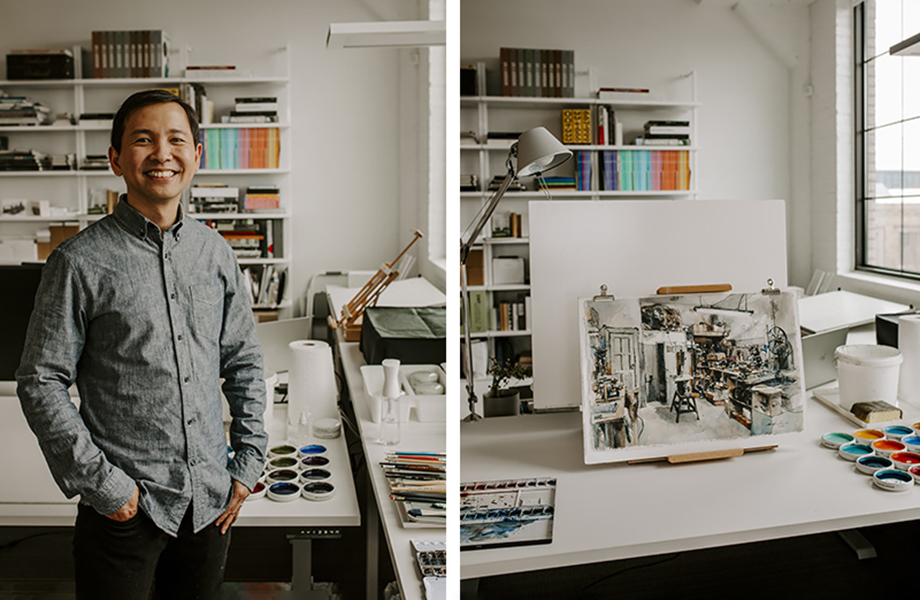 Kar-Keat Chong's passion for drawing dates back to his childhood days in Penang, Malaysia where "the hustle and bustle of everyday life in Penang made for a dynamic environment filled with amazing sketching opportunities." But upon moving to the United States in 1995, Chong's focus shifted to his undergraduate studies and eventual career in architecture and interior design.
In 2017, Chong decided to revisit his childhood passion for plein air drawing and established Studio KKChong, a joint art and architecture venture in Minneapolis, Minnesota. This expanded business – combined with his wife's jewelry design studio (Yen Chee Design) – meant that the family needed more space to create and sell their services and products.
"The main goal of the projects was to provide an inspiring space for multi-discipline businesses to create and promote their products," Chong said. "We were looking for a surface material that is durable, versatile, affordable and has a matte texture to it."
Chong found a solution with FENIX innovative materials.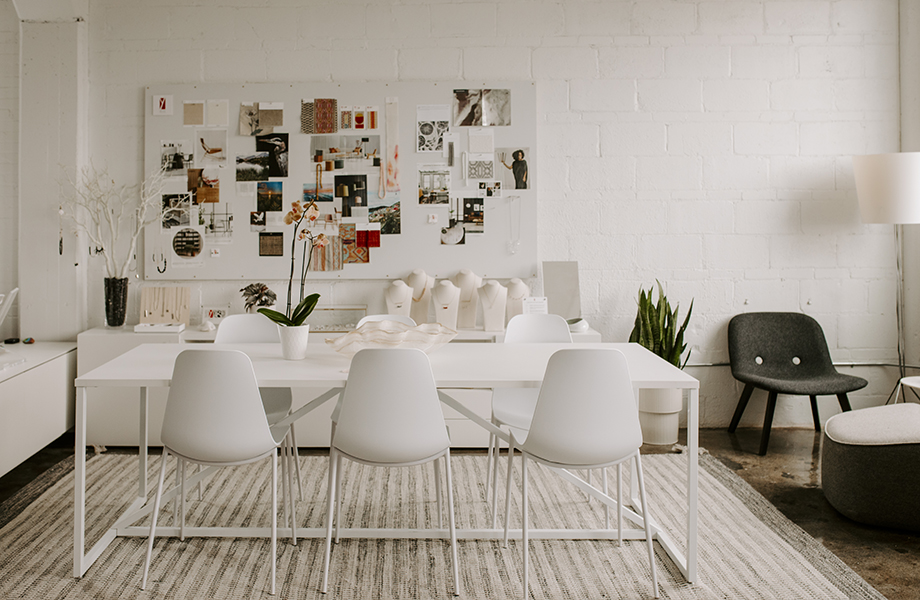 "We first encountered FENIX as an upgraded material from a furniture company and loved how it felt on touch," Chong said. "As a specifier, we are always looking out for interesting materials which meets performance requirements yet aesthetically pleasing. Before we can convince our clients on materials, we need to test them out ourselves first."
Chong used Bianco Kos and Nero Ingo on conference tables and height adjustable desks that would be used for entertaining, computing, painting, jewelry-making and as a surface for photographing products.
"We love the matte and smooth attributes of the material," Chong said. "We are very impressed with the durability of FENIX as well."
Chong's children had their own way of testing the durability of the surface: a makeshift Ping Pong table.
While the surface definitely gets the kids' approval, Chong is thrilled with finding a unique surface that is not encountered every day, but still meets the family's performance requirements and catches the eye of their customers.
"Visitors who touched our FENIX surfaces had asked what the material was," Chong said. "It always gives us great pleasure to tell them it's FENIX and how much we enjoy them.
For more commercial design inspiration, check out our gallery.