Hook Up office table collection by MSDS Studio
Hook Up office table collection by MSDS Studio
An innovative office table system to rethink work environments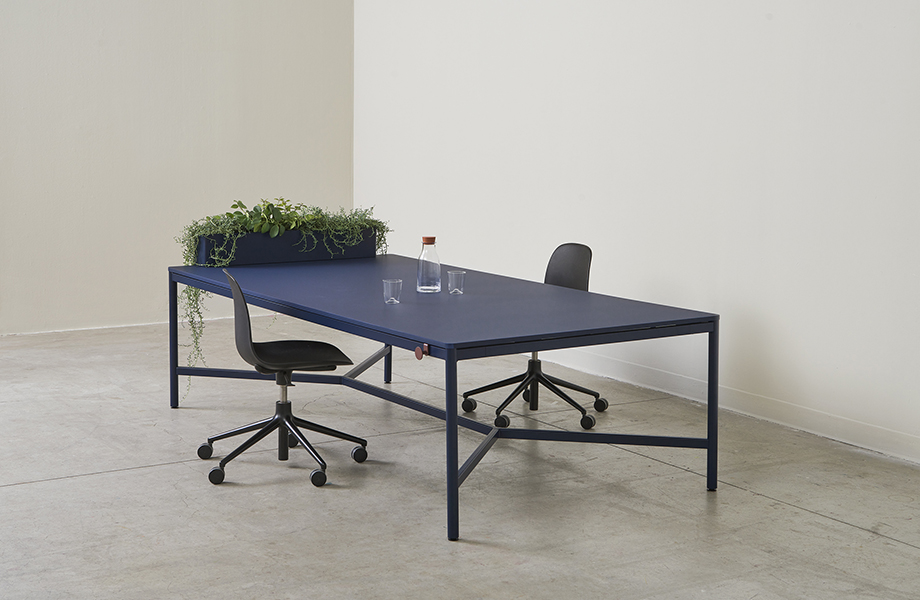 Design firm MSDS Studio worked on the Hook Up collection, an innovative office table system that allows tables to connect to each other and a host of accessories through a rail system; no special tools or installation required. Accessories include privacy panels, letter trays, planters, cup holders and power outlets. This adjustable office table system makes it easy to reconfigure workspaces to meet the requirements of a team, a department, an activity or a change in floorplan.

Since the start of the pandemic, organizations everywhere have been adjusting to a hybrid working environment. In response to this new reality and the need for evolving work environments, companies are increasingly looking for furniture solutions that easily adapt to the ebb and flow of employees in their office spaces. Hook Up, a collection of smart-design, modern office tables, addresses the changing realities of office work, offering great flexibility without compromising functionality and aesthetics.

"Hook Up is simultaneously fun, stylish, and functional. It's a table collection at its core, but the addition of an ecosystem of accessories meaningfully expands the range of functionality of the base archetype," explains Jonathan Sabine, designer and partner at MSDS Studio.

For the collection to meet the needs of organizations of all sizes and fields and blend in with various design environments, the office tables and accessories needed to be offered in a wide array of sizes, shapes, and heights. They also needed to accommodate a range of work modes – from solo work to collaborative work in small- or medium-sized groups. The design process was a stimulating challenge for the firm and the client, with each additional consideration or component needing to be considered.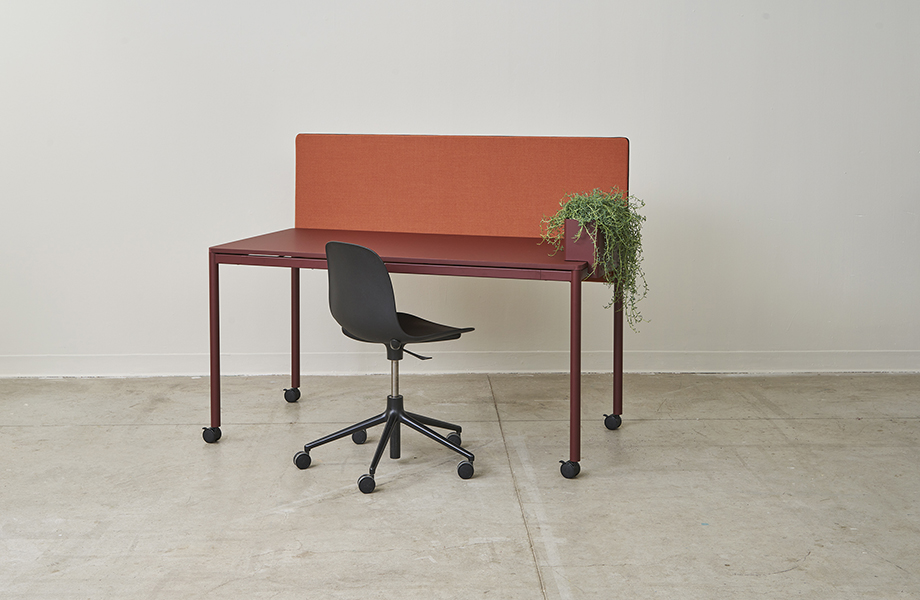 MSDS Studio chose FENIX® innovative materials for several reasons, including its rich color palette and high-end aesthetics.

For the "Mobile" Hook Up table, MSDS Studio chose the FENIX Rosso Jaipur color, and for the "Community" table, the firm chose FENIX Blu Fes. Many other table models are available in the Hook Up collection.

Surface hygiene was another critical factor in the choice of materials. Indeed, since the project was initiated during the pandemic, hygiene was one of the team's primary concerns. Given the context, FENIX® innovative materials were ideal, offering multiple benefits, including its cleanability and durability, while providing an inviting high-end appearance.

Click here to discover the complete adjustable office table collection.
For more commercial design inspiration, check out our gallery.

Want to try out FENIX® innovative materials in your office space? Order your free FENIX samples online today.
Photographer
Shanghoon Jeong