The Perfect Fusion Between FENIX® and MarqCó's Handcrafted Design
The Perfect Fusion Between FENIX® and MarqCó's Handcrafted Design
Harmonious, high-end and bold results are achieved by integrating FENIX® innovative materials with Covadonga Hernandez's design.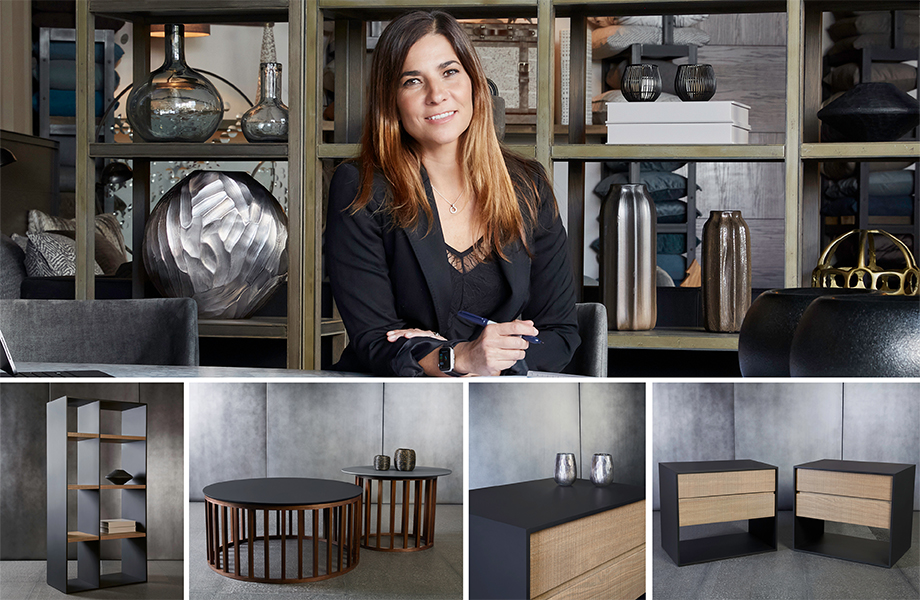 Covadonga Hernández is an interior designer and founder of MarqCó, a workshop that produces handcrafted furniture with a Mexican seal. She looks for synergies in her projects that allow her to create special pieces made with her peculiar style, experimenting with different materials and seeking the fusion of qualities that reach the personalization of spaces.

A recent joint effort between MarqCó and FENIX® innovative materials gave Covadonga the opportunity to create a furniture collection where the harmony between form, perspective, textures and high-end of Mexican design are reflected in each of the pieces. The pieces are made with different FENIX® colors and, in combination with rustic wood, the results obtained were sensational.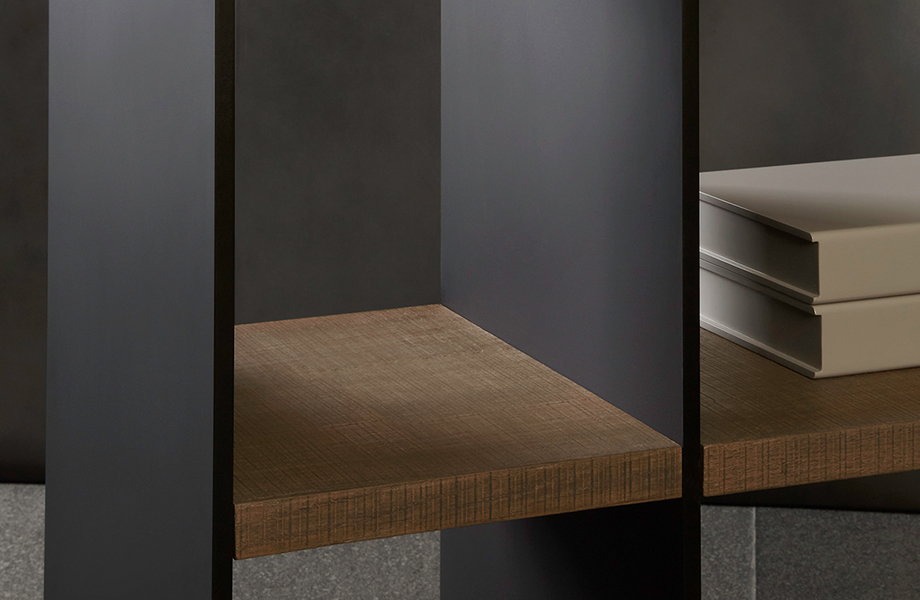 Merging the inherent properties of FENIX® innovative materials with the Mexican roots of MarqCó to build a contemporary balance was challenging. However, Covadonga achieved an interesting combination of styles by taking advantage of the unique attributes of FENIX®. She experimented with the different thicknesses and its super matte surface to create a contrast with the coarseness of the wood used in the pieces, accomplishing an exceptional balance.

The selected colors performed an important role: FENIX NTM® J0720 Nero Ingo, FENIX NTM® J0724 Grigio Bromo and FENIX NTM® J0751 Rosso Jaipur.
The collection features extremely elegant and versatile furniture, including a bookcase, coffee table, bedside tables, artwork and a console: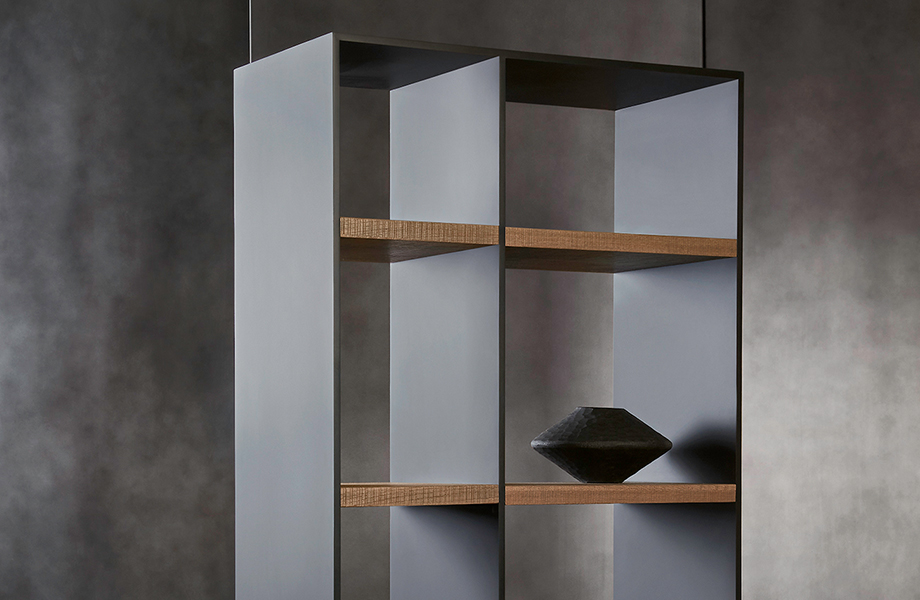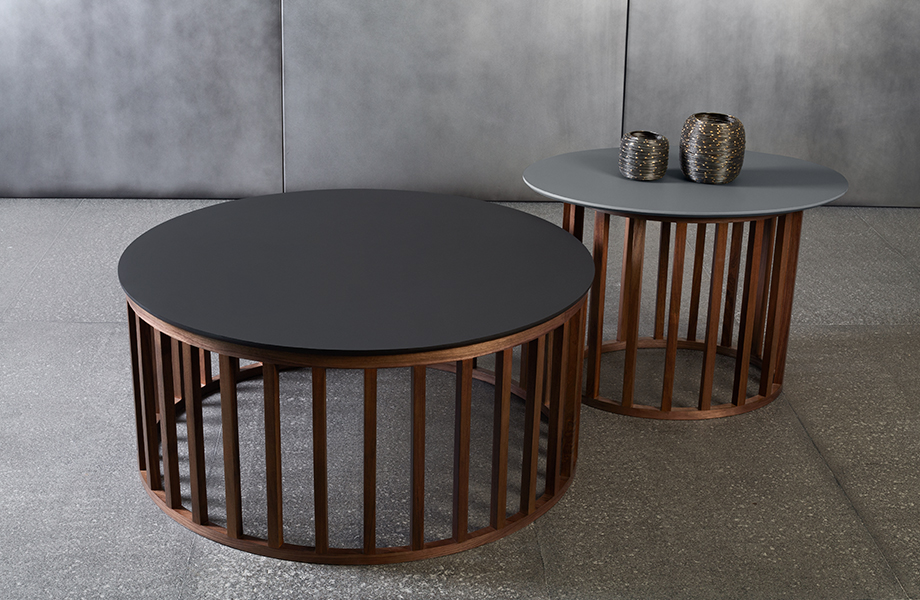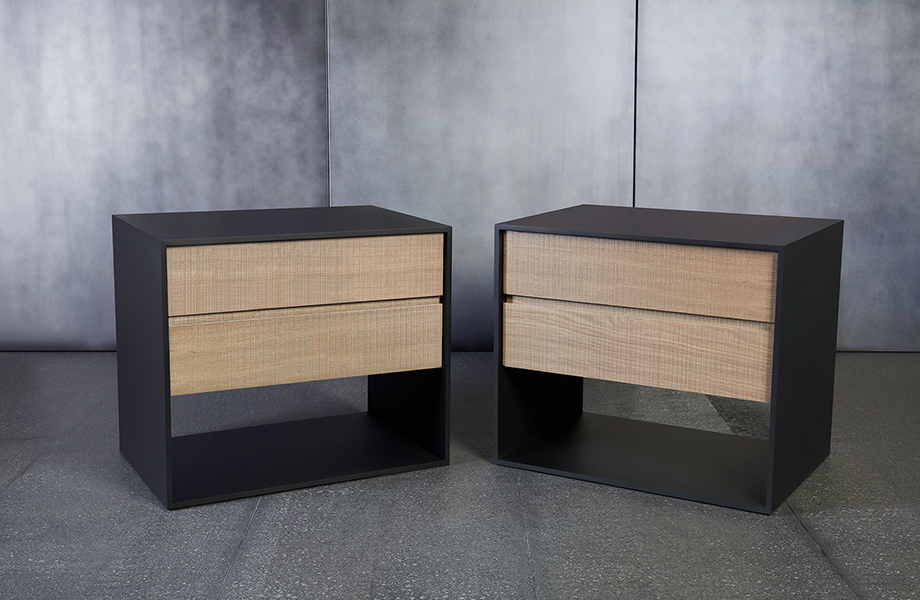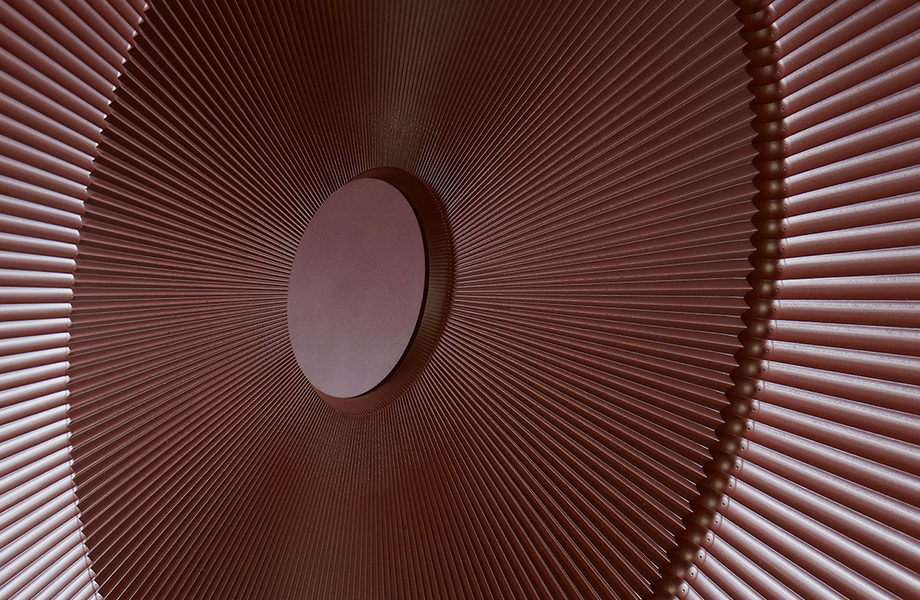 Bookcase. The areas covered with J0720 Nero Ingo balance with the rustic wood of the shelves.
Oval coffee table. Its silhouette is harmonious thanks to the thin wooden bars that support the top in J0724 Grigio Bromo.
Bedside table. The subtlety of J0720 Nero Ingo is exalted in the frame, which combines extraordinarily well with the strength of the wood in the drawers.
Art piece. The application of J0751 Rosso Jaipur gives a modern touch.
Console. Shows a contemporary personality given by the sturdy light wood and finish of J0724 Grigio Bromo.
Covadonga Hernández realized that FENIX® surfaces presented a unique opportunity. "I love challenges, leaving the comfort zone, breaking with the patterns that are normally used, and working with FENIX® has been fascinating because it is a very different material to those I frequently use," she said.
The furniture shows great elegance and the interaction that was achieved between FENIX® innovative materials and MarqCó was perfect. The different pieces can be adapted to different spaces, and it is possible to incorporate them into different interior design projects.
Thanks to its attributes, FENIX® innovative materials are a starting point for many design projects. As shown in this collaboration, the FENIX® materials stand out for their super matte appearance, timeless colors, and their ability to adapt to different design styles in a sculptural way.
Learn more about FENIX® innovative materials and find inspiration for your spaces.

In collaboration with MarqCó
Courtesy of Design Hunter
For more commercial design inspiration, check out our gallery.