LEPIC by Schiffini
A project that reflects the creative philosophy of designer Jasper Morrison based on the concept of the 'super normal' that, in Lepic, is translated into careful attention to every last detail and the essentiality of the design.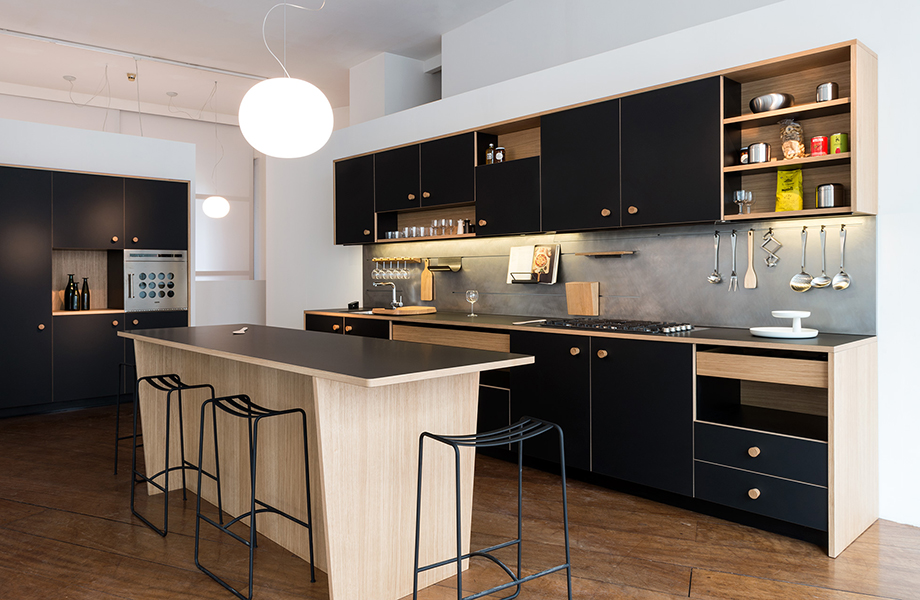 Lepic is the first industrially-produced kitchen designed by Jasper Morrison. A design that stands outside all fashions and trends, which thus corresponds perfectly with Morrison's design philosophy. Even the working time was in line with the time needed by the English designer: two years to design and, more importantly, refine and attend to even the tiniest details of a complex system like the design of a kitchen. Lepic is a deceptively simple and immediate system but one packed with details, with the careful juxtaposition of different materials and infinite compositional variants.
The unit doors, made of FENIX NTM® and edged with natural oak, are alternated with open spaces, creating a balance between volumes. The black carcass edged with natural oak is another element that helps to highlight the refined search for elegance and the simplicity of the kitchen. The handles, which are purposely prominent and made of solid natural oak or cast iron-effect painted metal, are a perfect blend of design and functionality. The steel backsplash is another element that allows for the kitchen to be customized thanks to the inclusion of machined grooves that can be positioned wherever you like, providing space to hang tools and utensils.
FENIX for Lepic
Unit door finish: FENIX NTM® in Bianco Malé and Nero Ingo edged with natural oak, varnished clear.
Worktops: wood fiber panels, plated on both sides, in FENIX NTM® in Bianco Malé and Nero Ingo edged with natural oak, varnished clear.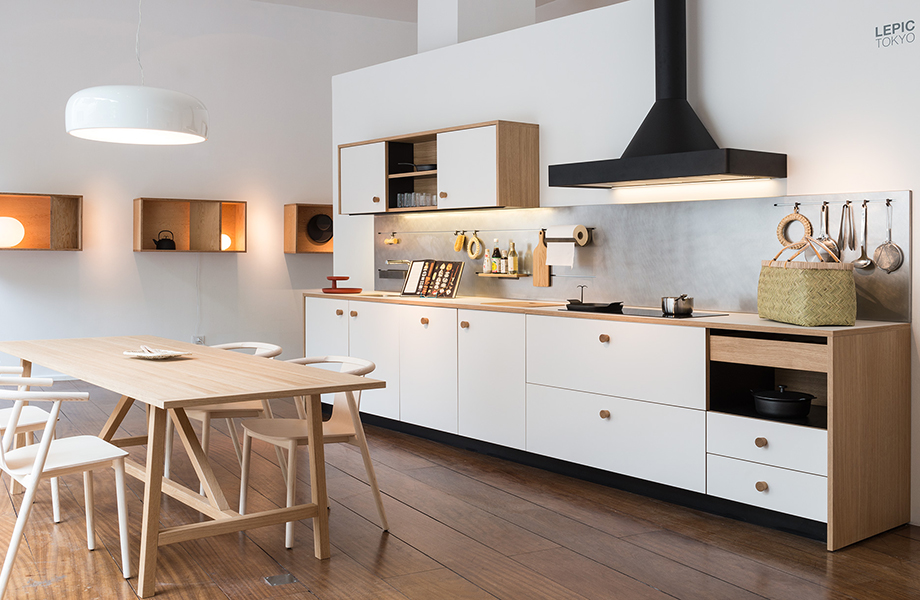 About the Architect
JASPER MORRISON
Designing, for Jasper Morrison, is always a long and complex process: "time" is one of his tools along with the pencil and the computer. His objects are sober, streamlined, full of a deep-set story, made to keep us company for a long time and then, one day, to be passed down to our children. Jasper knows this. Just as he knows that this is the best way to "practice" sustainability: making things last over time.
For more residential design inspiration, check out our gallery.