Concept 32 Custom Cabinet Studio
Bringing style and openness to a residential kitchen with FENIX™ cabinets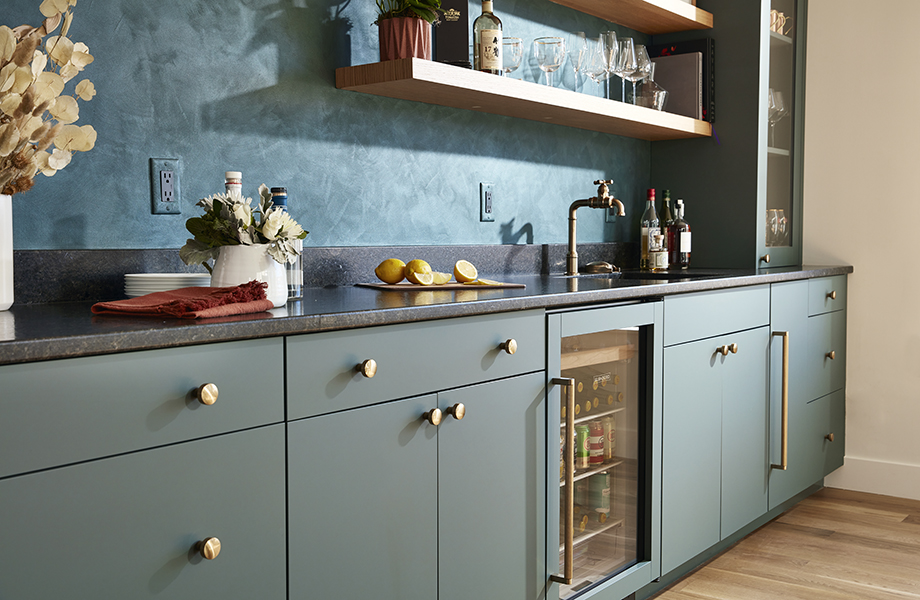 Concept 32 Custom Cabinet Studio is an independently operated custom kitchen & bathroom storage provider in Denver, whose services range from design to manufacturing and installing. With a specialization in cabinets and counters, they have found a surface they love with FENIX™ innovative materials for interior design.
That is especially true on a recent residential rebuild project, where designer Emily Waggenspack was tasked with ensuring the kitchen/dining/bar area opened up into the living room to create one big entertaining space.
"That's where you entertain; that's where people gather," said homeowner Maggie, who lives in the house with her husband Parker. "When we were working with Emily, we really wanted to look at all the different material options in different colors and woodgrains, and eventually saw the FENIX swatches and really fell in love with the Verde Comodoro."
Parker felt the Verde Comodoro provided a great transfer of color from the dining room to the kitchen, creating an inviting, beautiful look immediately when you walk in the front door.
Meanwhile, Maggie noted that the matte surface helps offset the natural light.
"The deep green color worked perfectly in our kitchen," Maggie said. "And the matte surface – we have a lot of natural light in here so we really wanted a clean, durable product that was not super high gloss in such a high traffic area."
Designer Emily agreed, and touted the benefits of the feel of FENIX, in addition to its pairing well with other materials.
"Maggie and Parker loved that wonderful velvety feel of the FENIX material," Emily said. "We were able to mix the Verde Comodoro with our white oak rift veneer with a clear coat. They complement each other and balance really well together. It brings a ton of interest to the space."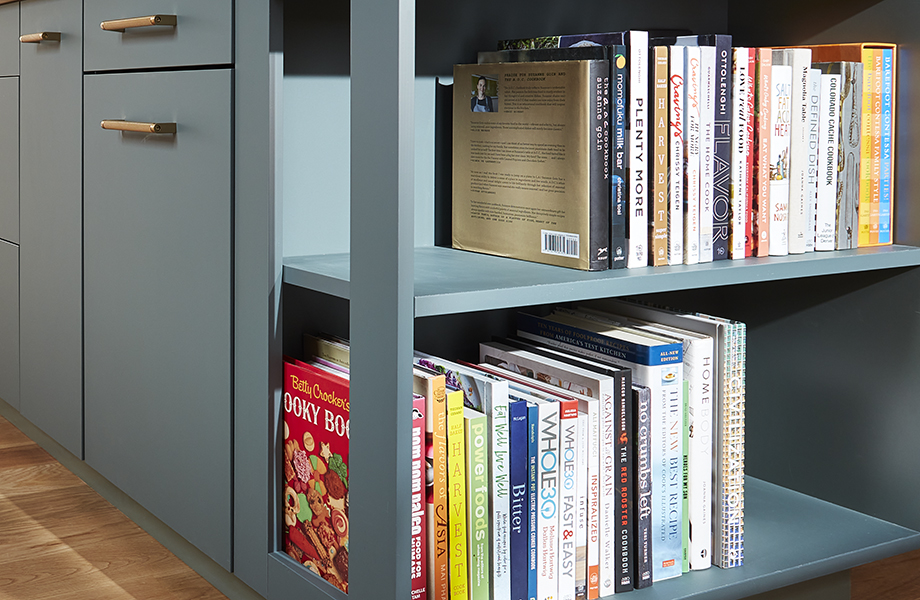 Emily used zero edge edgebanding to wrap the sides of the doors and drawer fronts, giving them a flawless, "almost painted" look so there's no visible edge. She likes this technique because it's a "more updated, gorgeous look for today's cabinets."
But even beyond the look and feel, Parker discovered a hidden benefit of the FENIX cabinets as well.
"I'm a really amateur mixologist, so it was an easy choice there because I wanted something I could be messy around, but at the same time know that it would clean up beautifully," Parker said. "Once we got the cabinets in, we started to notice that the color palettes and matte surface really meshed with the other higher end appliances, cabinet pulls and countertops that we wanted to have in the house. FENIX really helps tie everything together."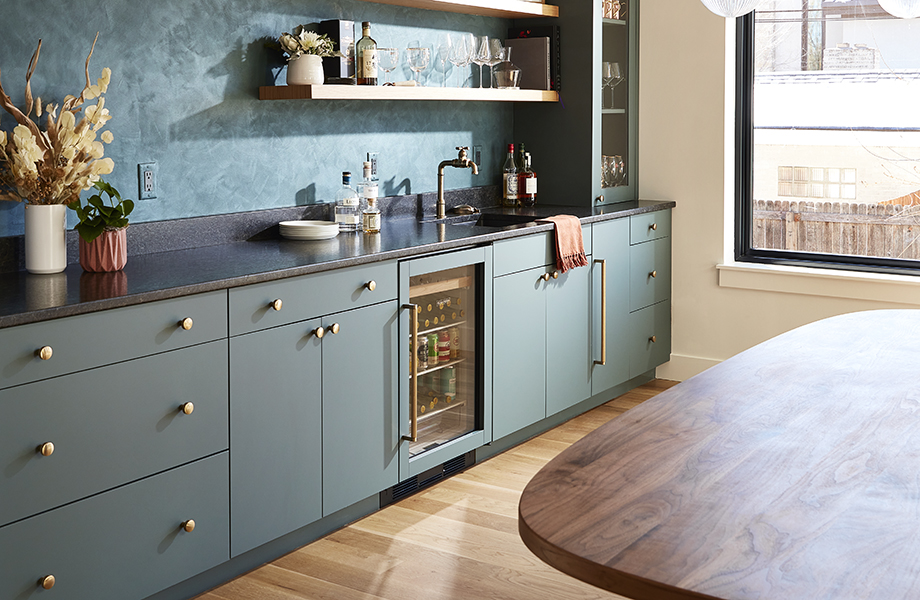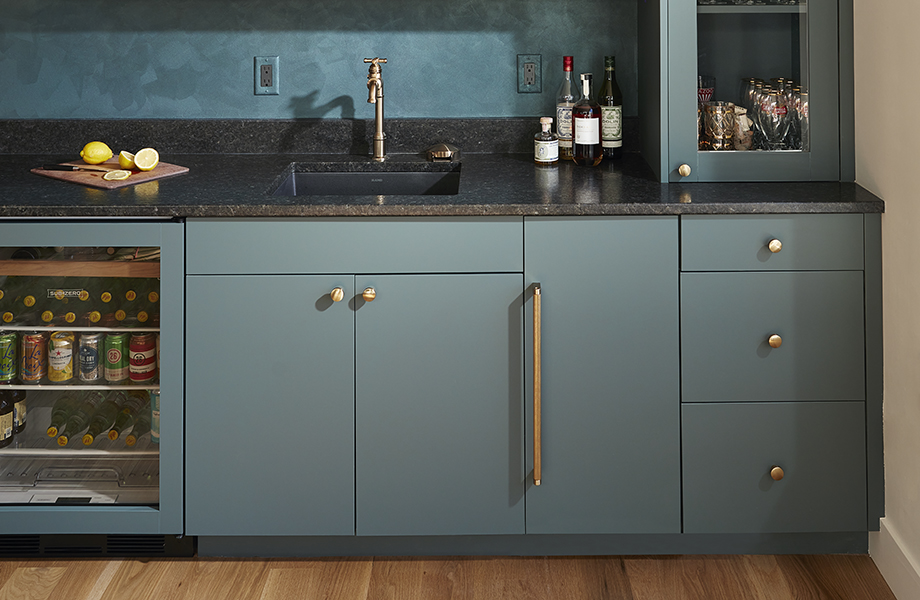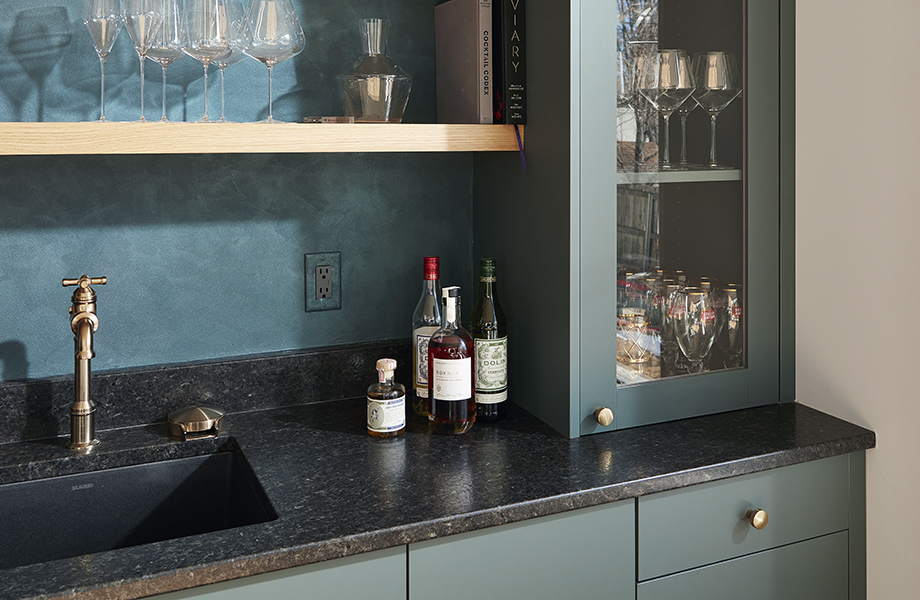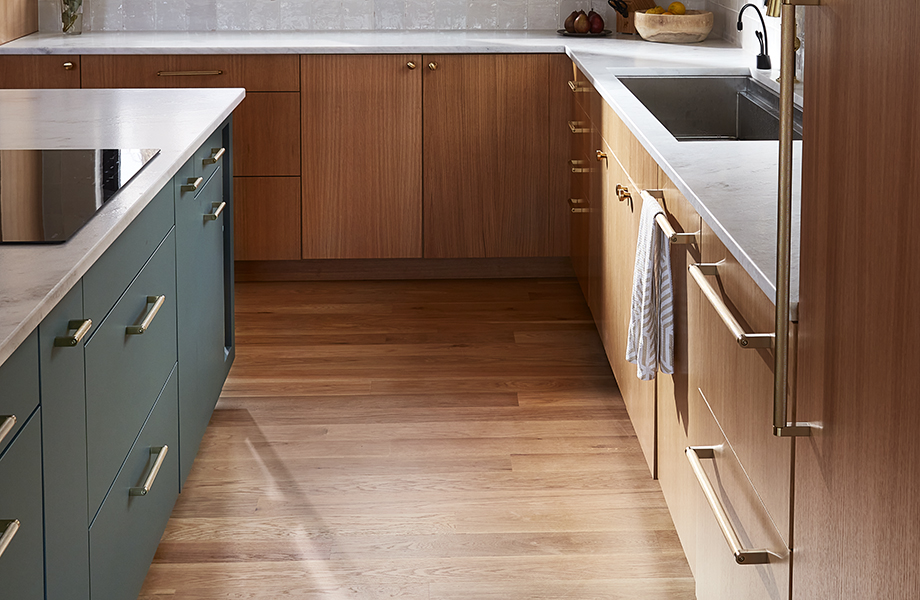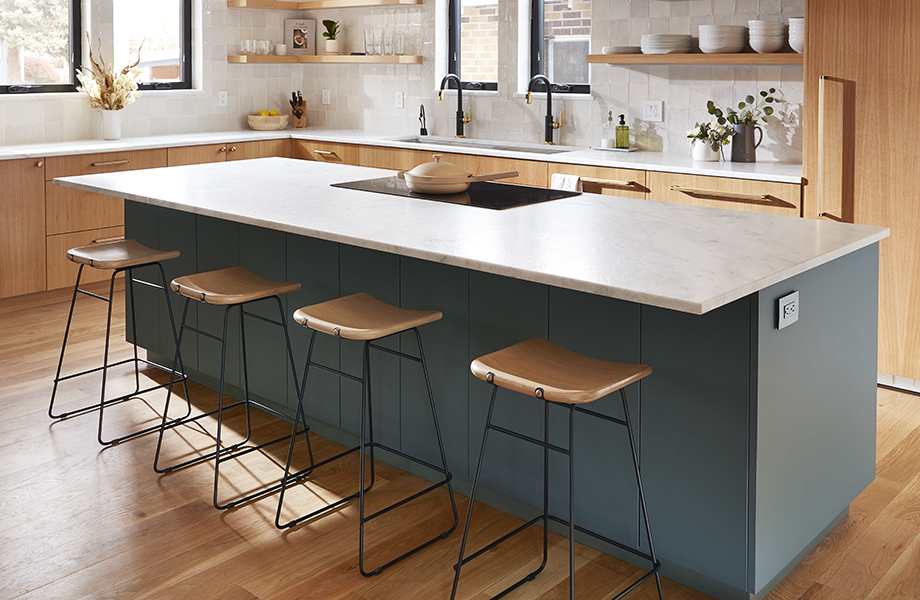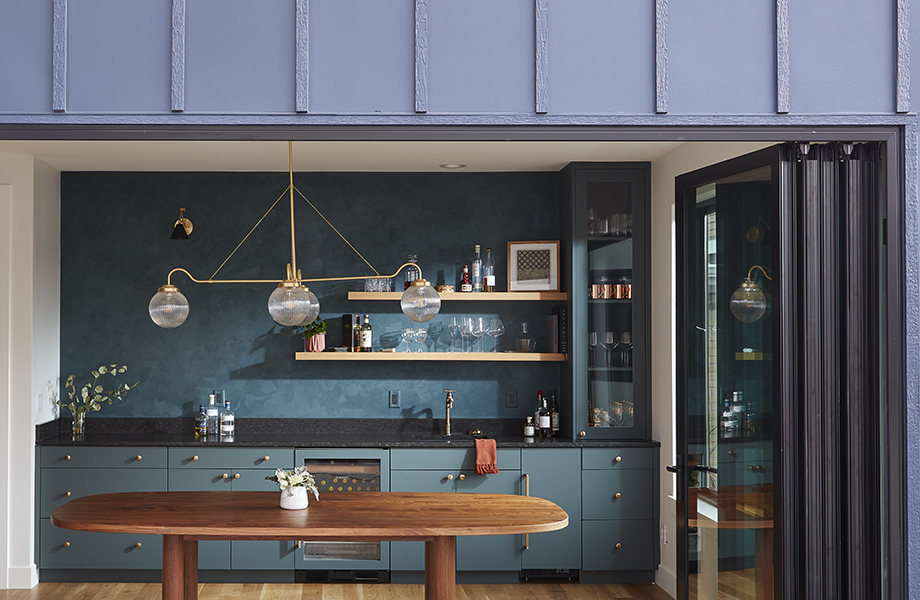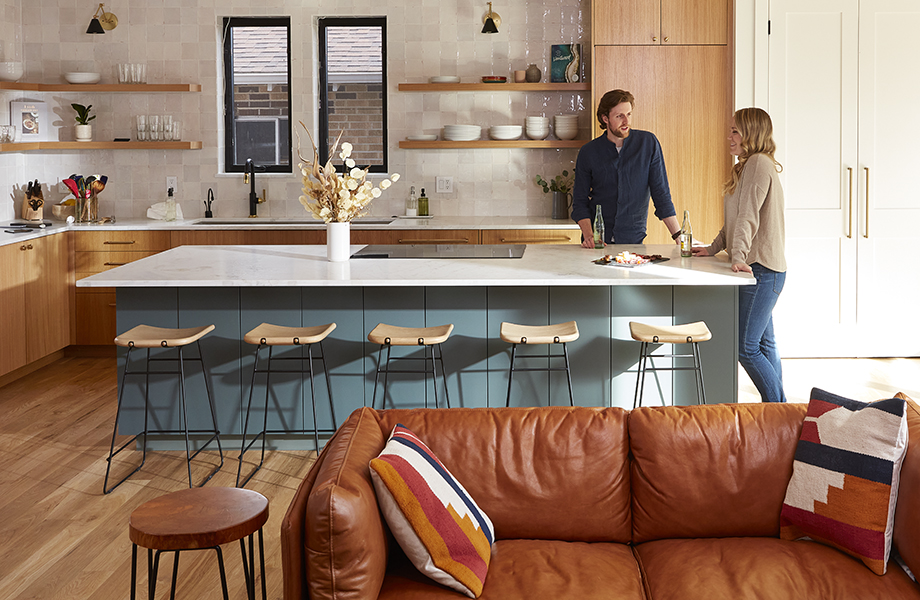 The Verde Comodoro cabinets look stunning in this beautiful kitchen designed by Concept 32 Custom Cabinet Studio
The Verde Comodoro cabinets look stunning in this beautiful kitchen designed by Concept 32 Custom Cabinet Studio
The Verde Comodoro cabinets look stunning in this beautiful kitchen designed by Concept 32 Custom Cabinet Studio
The Verde Comodoro cabinets look stunning in this beautiful kitchen designed by Concept 32 Custom Cabinet Studio
The Verde Comodoro cabinets look stunning in this beautiful kitchen designed by Concept 32 Custom Cabinet Studio
The Verde Comodoro cabinets look stunning in this beautiful kitchen designed by Concept 32 Custom Cabinet Studio
The homeowners love the Verde Comodoro cabinets in their new home